Homemade Perfect MCT Oil Mayonnaise Recipe!
Made from 100% organic, sustainable coconuts MCT oil is perfect for Paleo and Keto diets and for anyone looking for a fast energy boost for your body and brain. Here is how to make delicious homemade mayonnaise with our Perfect MCT oil!
Ingredients:
1 room temperature egg (farm eggs are best)
Juice of 1/2 a lemon
1 diced garlic clove
1/2 tsp salt (I use Himalayan)
1/2 tsp Dijon mustard (I use stone ground)
1 c Perfect MCT oil
Optional: fresh herbs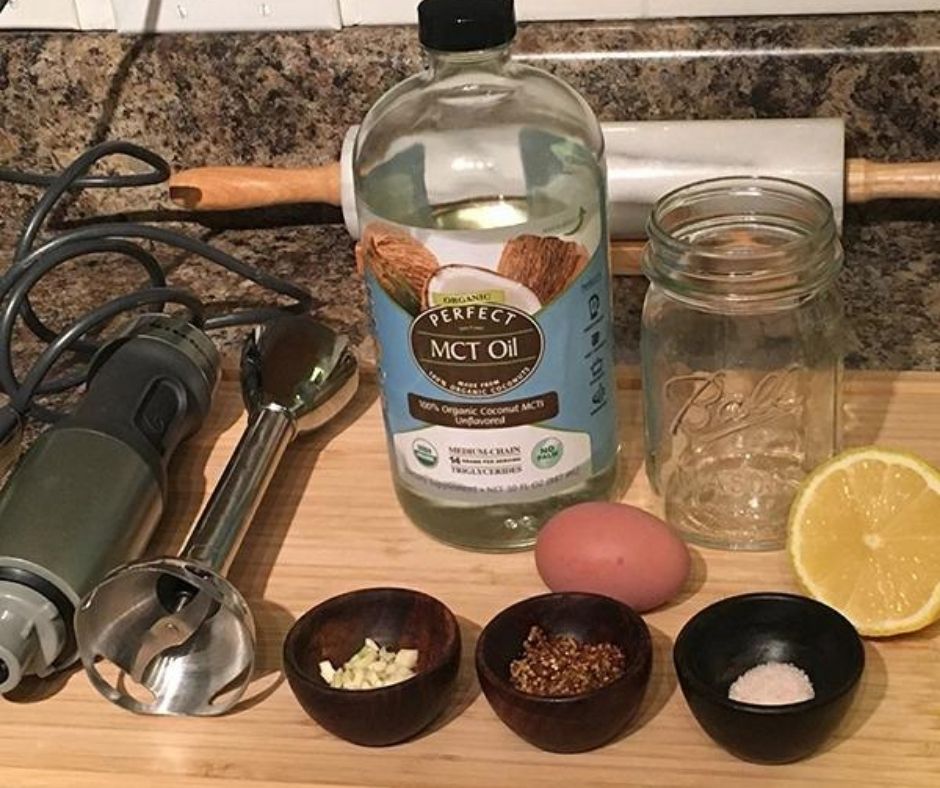 Directions:
*crack your egg into a jar wide enough to fit your immersion blender into. Take care not to break the yolk.

*add all of the other ingredients. Add the MCT oil last. Give the ingredients a minute to settle.

*put your immersion blender at the very bottom of your glass. Turn it on high speed, being careful to leave it flat on the bottom until the mixture really starts to emulsify(about 10 seconds). As the mixture emulsifies and thickens slowly bring the immersion blender up to mix everything.

*store in an airtight glass jar. Lasts a week in the fridge.

Tip- I use this not just as a condiment, but also to dip sweet potato fries in. It's great! You can really personalize the ingredients as long as you have 1 room temp egg and 1 c. Oil as the base.
Enjoy!