People Are Raving About Perfect Supplements
We work hard to research and source the absolute best superfood ingredients from around the world. It is not uncommon for us to spend a year testing different ingredients, until we find the exact right source… bursting with all natural, clean nutrients and harvested in an ethical, sustainable, and fair trade manner.


It can be a long, tedious process to source ingredients, but when we get comments like the ones below, it makes it all extremely worthwhile.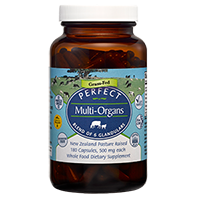 Here is just a small sampling of the comments, testimonials, and reviews we have received from health experts, nutritionist, doctors, and most importantly, people like you!
WE'RE GETTING PLENTY OF VIDEO LOVIN'...
Perfect Plant Protein For The Win!
We love seeing how our awesome customers are powering up with our Organic Perfect Plant Protein!
The Best Brand Out There!
Rebekah from The Justin Rhodes Show (174 Million views, 742K Subscribers) on our Perfect Desiccated Liver, "This is the best brand out there… not sponsored… just like them, they're the best!"
Why Anna Loves Perfect Collagen!
Anna's daughter recommended it for skin health. Anna noticed it also reduced her joint pain during hikes.
HEALTH & WELLNESS EXPERTS DIG US...
Theo Lucier

Biohacking Entrepreneur
and Free Diver

Spirulina and Chlorella for free diving and more oxygen? Theo explains... it's all about the nutrients!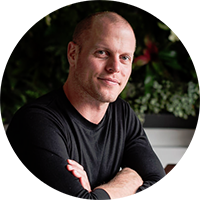 Tim Ferriss

#1 New York Times and Wall Street Journal Best-selling Author (The 4-Hour Workweek, The 4-Hour Body, The 4-Hour Chef), #1 Ranked Podcast with 100 Million Downloads (The Tim Ferriss Show)
Speaking on Desiccated Liver, "...is one of the few whole-food supplements that has noticeably increased my energy levels consistently in the last year."
Cheryl Turner

Free Range Diva
Hear about the dramatic changes that Free Range Diva noticed when she switched to the Perfect Hydrolyzed Collagen

Shawn Stevenson

Nutritionalist, Best Selling Author and Host of the top rated Model Health Show
"Perfect Supplements has made my life easier by providing the most powerful superfoods, from the best sources, all in one place. They are definitely my #1 choice!"
"My hair and nails grow like crazy! My hair stylist can't believe how fast my hair grows. My husband notices the same trend when he makes sure to include gelatin in his diet every day (he also says it helps his joints — he does heavy weight training several times a week, so he notices a big difference!)."
Co-Creator of Super Size Me, Certified Holistic Health Coach and Bestselling Author
"Check out my favorite brand of Rhodiola (Perfect Rhodiola), the one that I use everyday, I love it, I can not say enough good things about it, it's really really been helpful in getting my body back on track."
"I recently discovered an online source called Perfect Supplements that seems to have been created just for me. Not only is their shop stocked with all of my essential supplements at the best possible prices, but everything they carry has been chosen with care and integrity."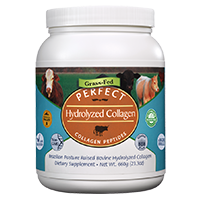 "I'm on my third container, I love this stuff so much. My nails are stronger and my hair stylist told me my hair was so healthy looking and feeling she almost didn't recognize it. I put a scoop in my coffee every morning and it's delicious."
Chelsea G.
November 25, 2020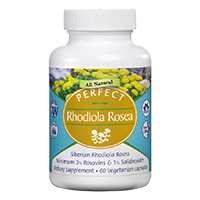 "It's hard to find an authentic source of true Siberian Rhodiola these days so Perfect Supplements stands out. I take one capsule at night before bed (2 capsules are a bit too stimulating for me) which seems to help me get a deeper and more restful sleep, I certainly notice a difference if I forget to take it. It makes my dreams a lot more vivid too which is an added bonus. I feel this Rhodiola makes me more resilient to stress and illness as I never seem to get sick while I've been taking it regularly, definitely a staple in my supplement regime. Thank you to Perfect Supplements for providing a rare authentic source with no fillers, I greatly appreciate it!"
Matt W.
January 12, 2020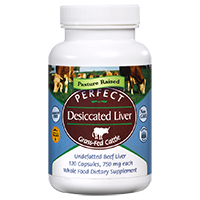 "I remember my grandma taking liver pills when I was a youngster. Now here I am taking the best ones on the planet! I take 4 every morning and out the door I head for a 5K walk... and I carry two in my pocket just in case I need a little extra in my day! My mother in law has her favorite vitamin brand and she calls it her "people". We have teased her for years but now I have "my People" in Perfect Supplements!!!!!!! Ya'll they are the best company and i can trust my health to them?? Thanks so much!!"
Cindy R.
August 15, 2020
IT'S NOT JUST PURE, IT'S PERFECTLY PURE
Want to take things to a whole other level of good?
Independent 3rd party lab testing is done on EACH BATCH of finished product, publicly displayed for all to see.

100% MONEY BACK
GUARANTEE
Where else can you get risk free happiness?
It's simple: love it or get your money back. No games. No restocking fees. Just happiness and hugs from rainbow unicorns.

ALL NATURAL, SUSTAINABLY SOURCED WHOLE FOOD INGREDIENTS
You could search the planet for only the highest quality, all natural, nutrient dense ingredients… but we've already done it for you 🙂 .

UNMATCHED PERSONAL CUSTOMER SERVICE
It's Not Customer Service, it's Your Service. Our knowledgable staff await your questions to help you on your personal journey to health and wellness.