Perfectly Pure Liver Detox Support
As part of our Perfectly Pure Certification, every single batch of finished Perfect Liver Detox Support, from this day forward, is independently 3rd party lab tested for Microbials.
The specifications for our Perfect Liver Detox Support are: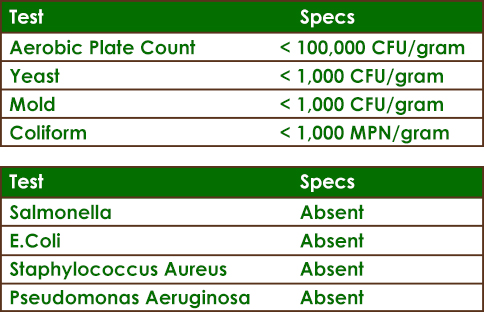 Your Lot # can be found on the bottom of the bottle.

Please click on the Lot # below that matches your bottle to see the exact lab testing for your batch.
Microbial Lab Test Results
Looking for additional testing such as Organic Certification? On every product page we have a Lab Tests tab that has additional testing.