Why Does Perfect Supplements Protect Rainforests?
In 2020, Perfect Supplements made a cash donation to protect 36 acres of rainforest in Belize. This donation represents our third year as Corporate Sponsors of Rainforest Trust, an organization dedicated to "protecting the most threatened tropical forests." Why rainforest and why Belize?
Maya Forest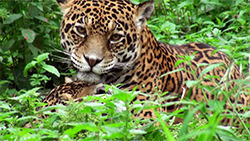 This is an expansive and important rainforest because, according to www.RainforestTrust.org , this stretch of rainforest is part of "the Maya Forest of Belize, Guatemala, and Mexico [and] is the second largest intact rainforest in the Americas, after the Amazon." This rainforest is critical for several animal species, including many endangered, such as jaguars and some monkey species. The forest in Belize is particularly vulnerable because of clearing for farming.
Rainforests
I love protecting rainforests because they are unique environments on our precious planet, home to thousands of unique plants, birds, and animals. In addition, many of the forests in South America are home to indigenous people and "shelter priceless archaeological sites."
These large forests also hold huge amounts of carbon from being released into the atmosphere and contributing to global warming. The 36 acres that Perfect Supplements is protecting will hold 3,600 metric tons of carbon per year. The average passenger vehicle emits 1.5 mT per year, so our protected rainforest offsets the carbon equivalent of 2,400 passenger vehicles per year. (1)
Perfect Supplements was founded over ten years ago with a mission to protect people and the planet. We believe that protecting rainforests are an important part of that mission. We are happy to add these protected acres in Belize to the 2400 acres of rainforest in Peru that we protected in 2018 - 2019.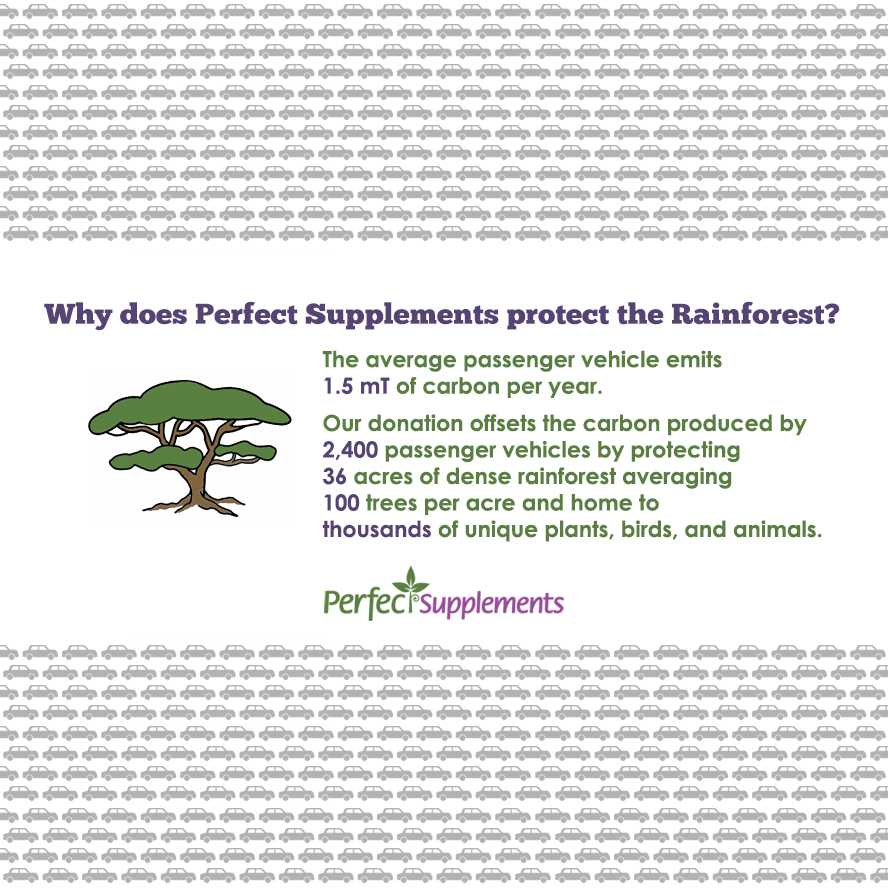 Kristen Morelli, MS, FDN-P
Co-Founder, Perfect Supplements