Independent 3rd party
lab testing on each batch
of finished product.
Perfectly Pure
Certification
Jumpstart your new Health Journey.
20 Problems, 23 Quick Start Solutions!
100% Hydrolyzed Collagen
From Pasture Raised (Grass Fed) Cows
Collagen plays a key role in the human body. Our collagen dissolves in any liquid, hot or cold, and is tasteless and odorless. Read more about our Hydrolyzed Collagen.
Price: $42.95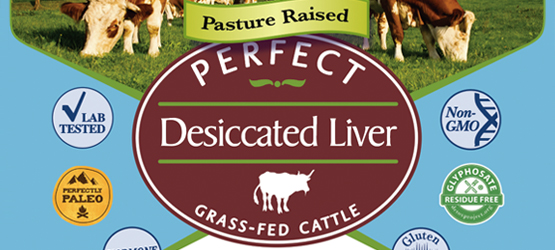 Desiccated Liver
From Pasture Raised (Grass Fed) Cows
Perfect Desiccated Liver is an undefatted natural source of high quality protein, amino acids, vitamin A, B vitamins, and iron. Read more about our Desiccated Liver.
Price: $24.95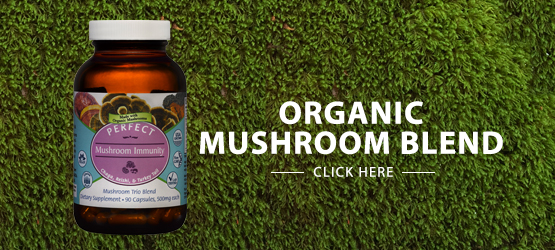 Mushroom Immunity
Reishi, Chaga, and Turkey Tail
A USDA Organic blend of Reishi, Chaga, and Turkey Tail guaranteed to have at least 225mg of Beta Glucans per serving. Read more about our Perfect Mushroom Immunity capsules.
Price: $19.95
WHAT IS PERFECT SUPPLEMENTS?
A STORE? A BRAND? A MISSION?
Yes, Yes and Yes!
We want to help both you and the planet feel better and live longer.
We are perfectly passionate nutrition geeks, searching the planet for all natural, nutrient dense, ethically sourced superfood ingredients to feed to our families... and you can have some too. If you have questions, our perfectly passionate superfood geeks are just a call away.

Kristen Morelli, MS
Co-Founder, Certified Nutrition Practitioner
IT'S NOT JUST PURE, IT'S PERFECTLY PURE
We Just Took Testing To A Whole New Level.
Independent 3rd Party Lab Testing on Each Batch of Finished Product, Publicly Displayed For All To See.
Click to learn more.
No Compromising
on Quality
We relentlessly search the planet for only the highest quality natural ingredients.
Personal
Customer Care
Let's come up with the perfect plan specifically for you! Reach out and let's connect.
Sustainable, Ethical
& Lab Tested
Our products are formulated to make you, the planet and the wonderful folks who harvest our ingredients healthy and happy.
WE ARE TALKED ABOUT EVERYWHERE